Earnings Expectations For The Week Of July 28: Exxon, Pfizer, Twitter And Much More
The earnings crunch continues, and reports so far have generally been encouraging. Among the many quarterly reports scheduled to hit the tape this week are those from Exxon Mobil, Pfizer, Procter & Gamble and Whole Foods, from which analysts expect to see at least marginal earnings gains.
Forecasts for Merck and Tesla Motors, though, call for earnings to have slipped relative to a year ago. Another net loss is predicted for Twitter.
Here is a quick day-by-day rundown of analyst expectations for these and some of the week's other prominent reports.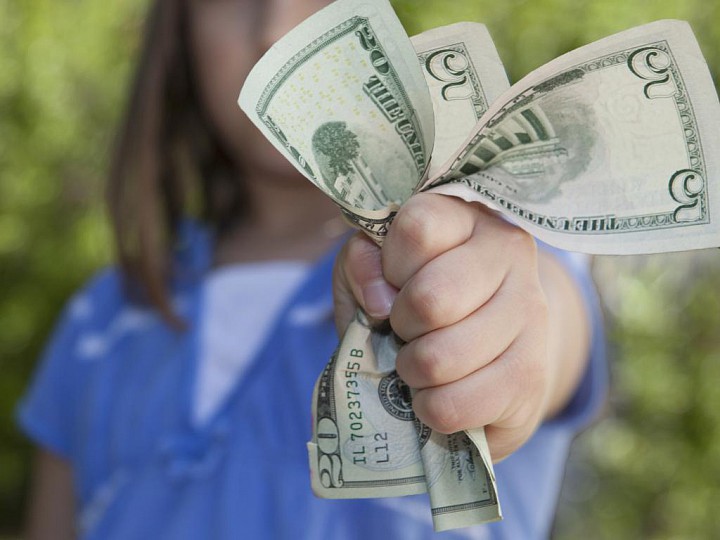 Monday
Getting the week off to a start early Monday, Tyson Foods (NYSE: TSN) is expected to say that it had earnings per share (EPS) of $0.78 and that its revenue totaled $9.47 billion in the fiscal third quarter. That would be up from $0.69 per share earnings and $8.73 billion in revenue in the year-ago period. Note that Tyson missed EPS expectations by almost five percent in the previous period.
Monday's other anticipated earnings gainers include General Growth Properties, Herbalife and Masco.
Tuesday
Pharmaceutical giants Merck (NYSE: MRK) and Pfizer (NYSE: PFE) are scheduled to step into the earnings spotlight before the markets open. Analysts are looking for EPS from the former to have decreased from $0.84 a year ago to $0.81 in the second quarter. The forecast for the latter has EPS a penny higher than a year ago to $0.57.
Revenue is expected to have fallen almost four percent for both companies, to $10.61 billion at Merck and to $12.47 billion at Pfizer. And both pharmaceutical giants so far are expected to show declines on their top lines in the current quarter and for the full year as well.
After the markets close, the earnings spotlight will fall on Twitter (NYSE: TWTR), for which a net loss of $0.01 per share is forecast. That would be its third quarterly net loss in a row, or in each since its initial public offering. But analysts also expect revenue of $283.07 billion for the second quarter, or growth of more than 11 percent from the first quarter.
In addition, Aetna, American Express, Amgen, Anadarko Petroleum, BP, Corning, Eaton, Express Scripts, HCA, International Paper, Marriott International, National Oilwell Varco, Reynolds American, UBS and UPS are expected to show earnings gains on Tuesday.
EPS are believed to be flat at Sirius XM and lower at NCR and Newmont Mining. Net losses are predicted for A.K. Steel , Arch Coal and US Steel.
Wednesday
Before the markets open, Whole Foods Market (NASDAQ: WFM) is expected to post a profit of $0.39 per share, which would be a penny more than in the same quarter of last year. But consensus EPS estimates overestimated actual results in the previous two quarters. The anticipated fiscal third-quarter revenue of $3.39 billion would be more than ten percent higher year-over-year.
If analysts are correct, Goodyear Tire, Kraft Foods, Lorillard, Noble, Phillips 66, Southern Company and Valero Energy also will report earnings growth in the middle of the week. However, quarterly EPS are expected to have slipped at Allstate, Barrick Gold, Hess, Humana, Metlife and Vale, and to be flat at Dominion Resources. And net losses are anticipated from Glu Mobile, Sprint and Yelp.
Thursday
The forecast for Exxon Mobil (NYSE: XOM) calls for a more than 16 percent gain in earnings to $1.86 per share, as well as for revenue of $108.54 billion, which would about two percent higher than in the same period of last year. The consensus EPS estimate was two cents higher some 60 days ago. The super-major will share its results before the opening bell.
In its after-the-close report, Tesla Motors (NASDAQ: TSLA) will post $0.04 per share earnings on revenue of $810.57 million, if analysts are correct. That would compare to EPS of $0.20 and $551.95 million in revenue in the year-ago period. That consensus EPS estimate has ticked down by two cents in the past 30 days.
Also on Thursday, look for earnings gains from Colgate-Palmolive, ConocoPhillips, DirecTV, Kellogg, LinkedIn, Marathon Petroleum, MasterCard, Occidental Petroleum, Teva Pharmaceutical and T-Mobile US, as well as for lower EPS from AstraZeneca, Avon Products, Mosaic, SunPower and 3D Systems.
However, Western Union is forecast to post earnings that are about the same as a year ago. Analysts are looking for another quarterly net loss from Alcatel-Lucent.
See also: 6 Major Retailers Starting Back-To-School Campaigns
Friday
Analysts are looking for Procter & Gamble (NYSE: PG) to say the EPS for its fiscal fourth quarter were about 13 percent higher than a year ago to $0.91, and for the full year up more than three percent to $4.19. Revenue is expected to have retreated about one percent to $20.48 billion for the quarter and to be down fractionally to $83.85 billion for the year. The consumer products giant is scheduled to share its results before the opening bell.
EPS are expected to have drooped at Chevron and to be flat, relative to a year ago, at Weyerhaeuser. ArcelorMittal is likely to post a net loss for the quarter.
The following week, the earnings season begins to wind down, but quarterly reports are due from CBS, Coach, CVS Caremark, Office Depot, Time Warner, Walt Disney and plenty more.
Source: 
http://www.benzinga.com/